ABOUT THE FILM "GIFT OF WINGS"
How it's started
    Sometimes in life, great journeys start unexpectedly: without a plan, without any coordinates, way too far from the final destination, kindled by curiosity, by obstacles and by the unknown waiting to be revealed.
    It was winter. Late in the evening. All angels seemed scattered away by the blizzard and the bitter frost. Petrification advanced slowly… slowly…

    A simple phone call broke this frozen picture and set me in motion. Within seconds, it cast away the winter, it called back the angels and the energy of summers in May blasted in my face.
    Strange or vaguely familiar words came rushing to me: WINGED, PAVEL BUCUR, ASPIRATION, STRAJA, BASS-RELIEFS, MONUMENT, ANGELS, FLIGHT, WINGS, BLAZE, SCULPTOR, ROMANIA, YOUTH FLAME, DEVASTATION, FREEDOM, THE HIGHEST IN EUROPE, DETACHMENT, WHITE ANGEL, DANUBE- BLACK SEA CANAL….
Read more

My mind yearned for information and certainty.

From that very first moment of the phone call I started to search in a feverish pursuit to discover what might be called "The spectacular and dramatic story of the highest Monument in Romania".

It was a journey between contemplation and investigation, between fascination and suspense, between unexpected geographic coordinates and most familiar places.

I will give you an artist: Pavel Bucur. With his winged flight to worlds still unveiled…

I will give you the most amaising modern art monument in the world, the highest in Europe and Romania : THE WINGED OF STRAJA, on the Danube- Black Sea Canal.

This puzzle starts with "Once upon a time…". But the end is still open…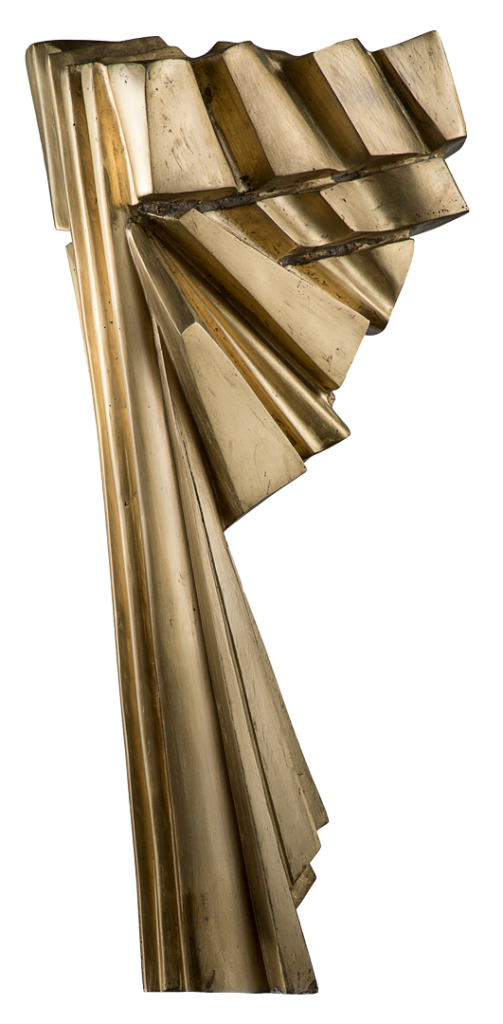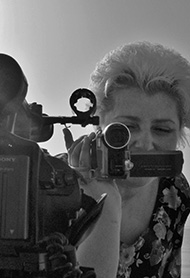 CORINA VOICU
PRODUCER, WRITER AND DIRECTOR OF "GIFT OF WINGS" MOVIE
   My name is Corina Voicu. I graduated in 1989 from the Institute of Theater and Cinematographic Art in Bucharest, Romania. I worked for 20 years as an independant producer and director of television in Romania, for : TVR1 , Antena 1, Prima TV, KanalD, National TV.
Read more

    I have created- together with my team- and run successful sunday programs, with decades of longevity, such as "Sunday Family" (Sunday entertainment program), "Bravo Bravissimo" (Sunday talent show), "Danutz Ltd." (Sunday entertaining) and countless special entertainment and music television shows for suterday nights, Christmas, Easter and New Year. My programs were awarded with APTR( Association of TV professionals in Romania) awards. In 2007 I made in Iraq the documentary film "Postcards from the desert", a film that obtained two national distinctions. Since 2014 I work exclusively for documentary and presentation films, commercials and events. Although I did, between 1990 and 2015, countless reports, interviews, tourist reports and documentary films for my television shows, I never had the time to dedicate myself to an art documentary film, as I wished. The opportunity and the time, the confidence and the patience, came with the unexpected proposal of my executive producer, Anca Vlad, to make a documentary about the romanian sculptor Pavel Bucur, and especially about his major work, "Winged" from Straja.
     In this way I began an adventure that would take me to the most unexpected corners of Europe, through the twisted hatch of the most unstoppable bureaucracies of the Romanian state apparatus, but also through the fabulous art world of one of the most important contemporary Romanian sculptors. : Pavel Bucur. With each of his works, with each interlocutor who told me about him, I discovered a universe that, as fabulous and magical as it was, became closer and dearer to me. I wish that everyone would now know this tragic story of the "Winged" on the Danube-Black Sea Canal: the highest non-figurative monument in Roamania, in Europe and in the world.

Corina Voicu, author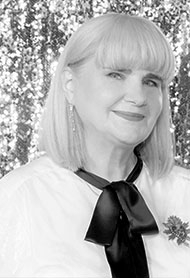 ANCA VLAD
Executive Producer of Gift of Wings movie, Owner of Fildas Art Foundation, Romania
   I met personally the great sculptor Pavel Bucur, I was a friend but also a collector.
During his creation, he forcibly declined the great symbols of human culture but also the cosmogonic ones, detailing them to the maximum in the forms he created. Pavel Bucur is part of the universal tradition of the artistic search for the meaning of life and death, remaining a landmark of modern Romanian sculpture.
ANCA VLAD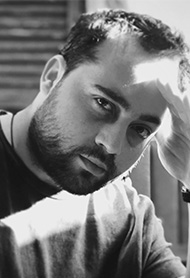 Dragos Teglas
EDITOR

    DRAGOS TEGLAS, my editor from THIS IS INSOMNIA, I know from the time we worked together videos for famous Romanian artists, movies and reports for my television shows. He was the most terrible, visionary, creative, rebellious and involved young movie editor in Romania in the 2000s. In those years I nicknamed him "Fellini". Even after leaving to start his film production company in the UK, I followed his career and even collaborated on his multi-award winning film "13 shades of Romania". Knowing his career path, I had no doubt that I should have worked with him for my new art film. That's why I asked him to edit "Gift of Wings". Not only did he respond promptly, but he worked "out of booking", with science, with experience, with heart, with passion and with the involvement that I have found now, over the years, unaltered and mature. I knew that the images, the forms, the symbols, the metaphors, the ideas, the stories, the journalistic inquiry, will catch him irretrievably. And so it was.
Read more

Dragos is an established editor who's been in the industry for over a decade. Having cut features, TV shows, commercials, documentaries, and music videos, he brings to the table a creative mark and a unique editing style with a pretty unrivaled rhythm.
He also takes pride in his directing skills and has recently directed and edited his first feature documentary, "13 Shades of Romanian", that won 12 international film festival awards and 8 nominations.
Dragos has experience as a post-production supervisor, having signed several feature films and TV shows that have led teams of editors, VFX artists, and sound designers.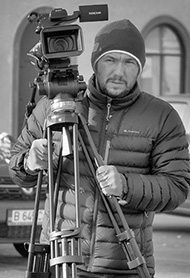 SILVIU CRANGUREANU
Cameraman and DOP

    In 2009 I graduated the Film image section of  the Hyperion Art Department, and I also obtained a Director of photography license.
    Over time I worked as: camera assistant, cameraman and D. O. P for several projects such as: artistic film, documentary film and commercial spots. For the most part, I enjoyed working as a cameraman and D. O. P on a number of historical documentary films.
    "Gift of Wings" is a beautiful documentary film, full of art, history and emotions.
I am very happy to be part of the team that worked on this project, together with the team I went through the challenges of producing this film more easily. I really liked the people I met during filming and the places I filmed. 
    Thanks for this experience.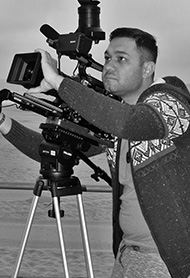 Alex Andries
Cameraman and DOP

    While studying Journalism, then continuing with a Master's degree in Cinematography, I had the opportunity to work for two years, starting with 2006, at the "Sahia Film" Film Studio. This is where my love for video production and in particular the production of documentaries became clear. Since 2006 I had started a long and beautiful journey in video production where I have had the opportunity to experiment different types: short films, documentaries, television shows, music videos, advertising.
I am proud of the opportunity to take part in projects with established artists and the opportunity to travel on 2 continents of this wonderful planet.
Read more

     Being part of the production team for the movie "Gift of Wings" was a real honor for me. Firstly because it is a documentary and then the subject, being in the arts area, a field that I highly appreciate and where I have worked in the past.

     It is an extremely complex production that stretched over 3 years, with filming in locations in Romania and Italy, a film in which I had the opportunity to express myself visually and where I could learn a piece of Romania's history, where I became rich the general culture with unique information that is not found in books and the possibility of penetrating the world of one of the greatest Romanian artists, the sculptor Pavel Bucur.

     Another delight in this production was shooting with the drone in different locations, including on the Danube-Black Sea Channel where my drone pilot skills were very much tested by Dobrogea strong winds and air currents.