ABOUT THE FILM "GIFT OF WINGS"
How it's started
    Sometimes in life, great journeys start unexpectedly: without a plan, without any coordinates, way too far from the final destination, kindled by curiosity, by obstacles and by the unknown waiting to be revealed.
    It was winter. Late in the evening. All angels seemed scattered away by the blizzard and the bitter frost. Petrification advanced slowly… slowly…

    A simple phone call broke this frozen picture and set me in motion. Within seconds, it cast away the winter, it called back the angels and the energy of summers in May blasted in my face.
    Strange or vaguely familiar words came rushing to me: WINGED, PAVEL BUCUR, ASPIRATION, STRAJA, BASS-RELIEFS, MONUMENT, ANGELS, FLIGHT, WINGS, BLAZE, SCULPTOR, ROMANIA, YOUTH FLAME, DEVASTATION, FREEDOM, THE HIGHEST IN EUROPE, DETACHMENT, WHITE ANGEL, DANUBE- BLACK SEA CANAL….
Read more

My mind yearned for information and certainty.

From that very first moment of the phone call I started to search in a feverish pursuit to discover what might be called "The spectacular and dramatic story of the highest Monument in Romania".

It was a journey between contemplation and investigation, between fascination and suspense, between unexpected geographic coordinates and most familiar places.

I will give you an artist: Pavel Bucur. With his winged flight to worlds still unveiled…

I will give you the most amaising modern art monument in the world, the highest in Europe and Romania : THE WINGED OF STRAJA, on the Danube- Black Sea Canal.

This puzzle starts with "Once upon a time…". But the end is still open…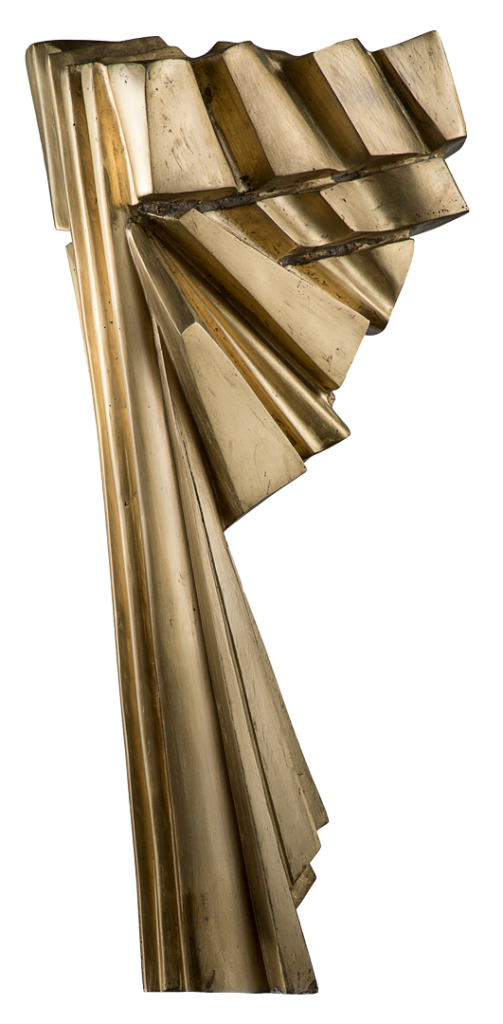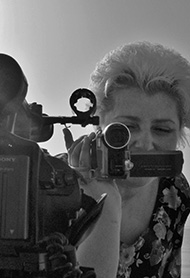 CORINA VOICU
PRODUCER, WRITER AND DIRECTOR OF "GIFT OF WINGS" MOVIE
   My name is Corina Voicu. I graduated in 1989 from the Institute of Theater and Cinematographic Art in Bucharest, Romania. I worked for 20 years as an independant producer and director of television in Romania, for : TVR1 , Antena 1, Prima TV, KanalD, National TV.
Read more

    I have created- together with my team- and run successful sunday programs, with decades of longevity, such as "Sunday Family" (Sunday entertainment program), "Bravo Bravissimo" (Sunday talent show), "Danutz Ltd." (Sunday entertaining) and countless special entertainment and music television shows for suterday nights, Christmas, Easter and New Year. My programs were awarded with APTR( Association of TV professionals in Romania) awards. In 2007 I made in Iraq the documentary film "Postcards from the desert", a film that obtained two national distinctions. Since 2014 I work exclusively for documentary and presentation films, commercials and events. Although I did, between 1990 and 2015, countless reports, interviews, tourist reports and documentary films for my television shows, I never had the time to dedicate myself to an art documentary film, as I wished. The opportunity and the time, the confidence and the patience, came with the unexpected proposal of my executive producer, Anca Vlad, to make a documentary about the romanian sculptor Pavel Bucur, and especially about his major work, "Winged" from Straja.
     In this way I began an adventure that would take me to the most unexpected corners of Europe, through the twisted hatch of the most unstoppable bureaucracies of the Romanian state apparatus, but also through the fabulous art world of one of the most important contemporary Romanian sculptors. : Pavel Bucur. With each of his works, with each interlocutor who told me about him, I discovered a universe that, as fabulous and magical as it was, became closer and dearer to me. I wish that everyone would now know this tragic story of the "Winged" on the Danube-Black Sea Canal: the highest non-figurative monument in Roamania, in Europe and in the world.

Corina Voicu, author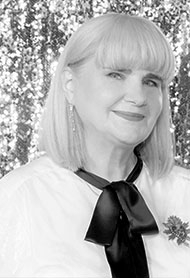 ANCA VLAD
Executive Producer of Gift of Wings movie, Owner of Fildas Art Foundation, Romania
   I met personally the great sculptor Pavel Bucur, I was a friend but also a collector.
During his creation, he forcibly declined the great symbols of human culture but also the cosmogonic ones, detailing them to the maximum in the forms he created. Pavel Bucur is part of the universal tradition of the artistic search for the meaning of life and death, remaining a landmark of modern Romanian sculpture.
ANCA VLAD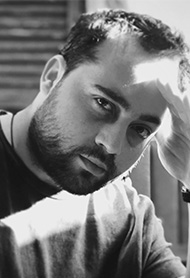 DRAGOS TEGLAS
EDITOR

    Corina Voicu wrote about him : "DRAGOS TEGLAS", my editor from THIS IS INSOMNIA, I know from the time we worked together videos for famous Romanian artists, movies and reports for my television shows. He was the most terrible, visionary, creative, rebellious and involved young movie editor in Romania in the 2000s. In those years I nicknamed him "Fellini". Even after leaving to start his film production company in the UK, I followed his career and even collaborated on his multi-award winning film "13 shades of Romania". Knowing his career path, I had no doubt that I should have worked with him for my new art film. That's why I asked him to edit "Gift of Wings". Not only did he respond promptly, but he worked "out of booking", with science, with experience, with heart, with passion and with the involvement that I have found now, over the years, unaltered and mature. I knew that the images, the forms, the symbols, the metaphors, the ideas, the stories, the journalistic inquiry, will catch him irretrievably. And so it was.
Read more

Dragos is an established editor who's been in the industry for over a decade. Having cut features, TV shows, commercials, documentaries, and music videos, he brings to the table a creative mark and a unique editing style with a pretty unrivaled rhythm.
He also takes pride in his directing skills and has recently directed and edited his first feature documentary, "13 Shades of Romanian", that won 12 international film festival awards and 8 nominations.
Dragos has experience as a post-production supervisor, having signed several feature films and TV shows that have led teams of editors, VFX artists, and sound designers."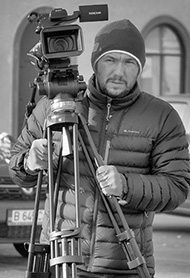 SILVIU CRANGUREANU
Cameraman and DOP

    In 2009 I graduated the Film image section of  the Hyperion Art Department, and I also obtained a Director of photography license.
    Over time I worked as: camera assistant, cameraman and D. O. P for several projects such as: artistic film, documentary film and commercial spots. For the most part, I enjoyed working as a cameraman and D. O. P on a number of historical documentary films.
    "Gift of Wings" is a beautiful documentary film, full of art, history and emotions.
I am very happy to be part of the team that worked on this project, together with the team I went through the challenges of producing this film more easily. I really liked the people I met during filming and the places I filmed. 
    Thanks for this experience.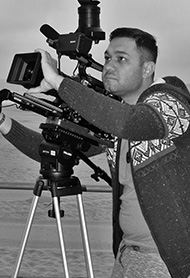 ALEX ANDRIES
Cameraman and DOP

    While studying Journalism, then continuing with a Master's degree in Cinematography, I had the opportunity to work for two years, starting with 2006, at the "Sahia Film" Film Studio. This is where my love for video production and in particular the production of documentaries became clear. Since 2006 I had started a long and beautiful journey in video production where I have had the opportunity to experiment different types: short films, documentaries, television shows, music videos, advertising.
I am proud of the opportunity to take part in projects with established artists and the opportunity to travel on 2 continents of this wonderful planet.
Read more

     Being part of the production team for the movie "Gift of Wings" was a real honor for me. Firstly because it is a documentary and then the subject, being in the arts area, a field that I highly appreciate and where I have worked in the past.

     It is an extremely complex production that stretched over 3 years, with filming in locations in Romania and Italy, a film in which I had the opportunity to express myself visually and where I could learn a piece of Romania's history, where I became rich the general culture with unique information that is not found in books and the possibility of penetrating the world of one of the greatest Romanian artists, the sculptor Pavel Bucur.

     Another delight in this production was shooting with the drone in different locations, including on the Danube-Black Sea Channel where my drone pilot skills were very much tested by Dobrogea strong winds and air currents.
To grow your own wings to fly !
And to fly even when your wings have fallen off from your body!
Sometimes in life, great journeys start unexpectedly: without a plan, without any coordinates, way too far from the final destination, kindled by curiosity, by obstacles and by the unknown waiting to be revealed.
Our film presents the contorted story of the tallest nonfigurative art monument in Europe, the WINGED Monument on the Danube- Black Sea Canal in Romania.
The story includes, in parallel, other descriptive plans: art lovers will get to know the work of Pavel Bucur, one of the descendants of the modern art school of sculpture, created at the beginning of the twentieth century by Constantin Brancusi; you will also take a look at the history books of a communist and dictatorial era in Romania in the '80s and '90s. And you will be part of an endless struggle for the recovery, conservation and restoration of works of the Romanian national heritage.
Come with us on a Romanian and European journey, discover minute by minute, the adventure of an artist dream as big as the Winged Monument on the Danube-Black Sea Canal.
If you want to know and understand someone better, you need to go deep into his life, to step boldly in his footsteps shaped in the pebbles, the sky and the waters of the place where he traces his origins.
I will give you an artist. Pavel Bucur. With his winged flight to worlds still unveiled…
This fretful puzzle starts with "Once upon a time…". But the end is still open..
The film took three years in the making and was lifted off the ground thanks to a very involved person, the Executive Producer, Anca Vlad, lover of arts and combatant for restoration of national works of art. She and her interest made the production happen. It's also our first feature, hence our limitless excitement to share it with the world. 
For me, this film started as a reporter's curiosity but continued and ended in a wonderful journey of knowledge that gave meaning to my aspirations and to the pride of being a humble romanian women.
FLYING WITH ANCA VLAD ON PAVEL BUCUR'S WINGS
In my opinion, Anca Vlad is the woman who always goes ahead of time, both in business and in passions. Of her passions, perhaps the greatest, is the passion for art. And her aesthetic sense means more than pleasure: it is a deep knowledge of the history of art and its creators.
Anca Vlad knows how to surround herself with the beneficent power of art, she knows how to appreciate and encourage artists, she knows how to love creation without limits, in all its forms.
On a late and chilly winter evening, Anca Vlad was the one who called me and suggested I make a film about Pavel Bucur's "Winged". And he spoke to me with such passion about this monument abandoned by the authorities and history, that he instilled in me the desire to glide in an advanced flight, on the wings of the adventure of discovering "The Winged".
With feverishness but without haste, I slowly entered the world of the sculptor Pavel Bucur. I met his family, friends, colleagues, critics and fans.
For three years I studied, filmed, wrote and rewrote the screenplay, I did interviews with personalities of the art world who knew Pavel Bucur and who appreciated his creation, I traveled around the country and Europe discovering and scoring the map of his public or private works, I listened to the stories of his relatives and collaborators and the testimonies of the artistic world that surrounded him.
In the meantime, together with the family of the sculptor Pavel Bucur (Sanda Bucur – wife, Ana and Tania Bucur – daughters), we started a journalistic investigation hoping to decipher the tangled history of the survival of " The Winged" Monument on the Danube-Black Sea Canal.
But the story turned out to be much more complex and hidden in the hat of bureaucracy and lame legislation that has governed Romania's intellectual and cultural property for the past 30 years.
***
To include the life and work of an artist like Pavel Bucur in an hour of film, is almost impossible. After a difficult documentation, I wrote the first script, which lasted two hours. And I kept cutting it. I worked on the 24 essential interviews as a series of independent films. I didn't want to lose too much of the material I put together, but I knew it was huge for one movie. Too many interesting words, too many beautiful images, too many stories to keep. You give up the details with pain, until you stay with the essentials. But often, life and atmosphere are created from details. I always had in my ears the words of my producer, Anca Vlad: "Less is more !". Because "The Winged" is, in fact, the subject. But the monument is not born out of nothing. And it doesn't grow up independent of the true stories around it. The artist's route and the work's route are umbilically linked ; the journeys are full of charm and unpredictability.
Now, every time I watch the movie again, as if I were saying something, as if I were replacing something, I have the feeling that I have not revealed enough, through word or image.
But, more or less, I wanted to show how I felt after the great meeting with the sculptor Pavel Bucur.
CORINA VOICU
CREDITS
DIRECTOR             Corina Voicu
WRITER                Corina Voicu
PRODUCERS            EXECUTIVE PRODUCER : Anca Vlad
                        PRODUCER : Corina Voicu
CINEMATOGRAPHY      Alexandru Andries,
                        Silviu Crangureanu
                        Corina Voicu
POST PRODUCTION     This is Insomnia
FILM EDITING         Dragos Teglas
INTERNATIONAL
AWARDS AND LAURELS 
2020
2020 was a difficult year. And complicated. But it was the year of RECOGNITION.
I finished the movie.
And we carried out our side activities in the context of a global pandemic that began tumultuously and disturbingly.
Life always beats the movie. And we felt that on our skin, whether we were inhabitants of one country or another.
***
2021
Documentary films teach you, shake you, inform you, change your life or the way you think from the ground up.
Documentary films take you on trips, in known places or secret stories, in wonderful or nightmarish worlds, in shocking or divine realities. Documentaries excite you.
Documentary films are steps of becoming of every spectator.
What do art documentaries tell?
***
The production team of "Gift of Wings" movie is happy and proud to announce everybody that our movie obtained between December 2020 and March 2021 an extraordinary international record.
The film "GIFT OF WINGS" received 5 official nominations (official selections) in the category "BEST FEATURE DOCUMENTARY" and 3 awards for Best Documentary Film.
 ***
VENICE FILM AWARDS
Official selection / 2020
AWARD : BEST FEATURE DOCUMENTARY / 2020

 ***
TMFF MONTHLY FILM FESTIVAL
Official selection / 2020
AWARD : BEST FEATURE FILM / 2020
TMFF has been named by ShortFilm Connection "probably the most famous film festival currently on the web". With almost 3500 SELECTED FILMS until now and tens of thousands of website visits each month, through TMFF your film can stand out with your project and get the reach you need and deserve!
Your official selection is automatically entered into TMFF extensive FILM COLLECTION
***
THE IMPACT DOCS AWARDS
Official selection / 2021
AWARD OF MERIT / DOCUMENTARY / 2020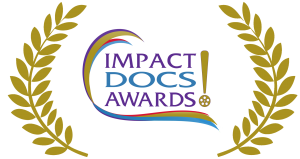 ANCA VLAD (ROMANIA), Gift of Wings,
                         Documentary Feature
CORINA VOICU (ROMANIA), Gift of Wings,   
                         Documentary Feature
REVIEWS
CONGRATULATIONS
PRESS RELEASE

***
   On behalf of our entire staff and panel of judges, I am pleased to inform you that you have on the Impact Docs Award for Documentary film.
January 2021
IDA Team, California
Hello Corina!
   I want to send our congratulations to you and your team on Award of Merit in the Documentary Feature category honoring your film "GIFT OF WINGS"!  The award is something you and your team can be proud of!  Well done!
   We hope once received that your award finds a place of honor in your space and stands as a daily reminder of all of your hard work and dedication to your craft!
Best wishe,
Rick Prickett
Competition Director
Impact DOCS Awards
***
Winning an Impact is something you and your entire team can be proud of! Our judges base their decisions on the quality, creativity and technical aspects of each piece. The award appropriately reflects the endless hours you and your team have spent to create your outstanding production !
Congratulations on your achievement !
OFFICIAL STATEMENT OF THE FESTIVAL
We believe that film has the power to change the world.You've stood up for things that matter – now it's your turn to stand up and be recognized.Our Mission is to support and promote filmmakers who are making a difference in the critical issues of our times through producing impactful documentaries…or making contributions to the world through enlightening and entertaining documentary films.
Our goal at IMPACT DOCS is to promote filmmakers of all backgrounds and experience levels – to ignite social change and to support filmmakers' careers in meaningful filmmaking.
We believe in the power of film to IMPACT the world – and documentary filmmakers are often on the leading edge of global change by shifting perceptions, behavior and habits of the viewers. It takes great talent to entertain viewers with subjects that are real!
***
TO: Corina Voicu (Romania), Gift of Wings
Season: January 2021
Once again congratulations on your Impact DOCS Award!  It is our sincere hope this recognition helps to move your project forward and open doors to new projects! As you know, awards and laurels can make all the difference! It will go a long way in bolstering your credibility and prestige.
If a picture is worth a thousand words – then a film trophy is priceless to your credibility. 
Impact DOCS Awards is recognized by IMDb…make sure you update your page and let the world know you and your film have been honored!

Jo Dean
Journalist, MovieMagazine, California, US
GIFT OF WINGS TEAM :
Winning the IMPACT DOCS AWARD is a real great Award for our documentary. Our film team thank all of the Festival team for their professionalism and their passion for good and very good films.
***
ABOUT IMPACT DOCS AWARD :
Impact DOCS recognizes film, television, videography and new media professionals who demonstrate exceptional achievement in craft and creativity, and those who produce standout entertainment or contribute to profound social change. Documentaries were received from 30 countries, including veteran award winning filmmakers and fresh new talent.  Entries were judged by highly qualified and award winning professionals in the film and television industry.
In winning an Impact DOCS award, (company or organization) joins the ranks of other high-profile winners of this internationally respected award including the Oscar winning director Louie Psihoyos for his 2016 Best of Show – Racing Extinction, Oscar winner Yael Melamede for (Dis)Honesty – The Truth About Lies, and Emmy Award winner Gerald Rafshoon for Endless Corridors narrated by Oscar winner Jeremy Irons, and many more.
Rick Prickett, who chairs Impact DOCS, had this to say about the latest winners, " "The judges and I were simply blown away by the variety and immensely important documentaries we screened. Impact DOCS is not an easy award to win. Entries are received from around the world from powerhouse companies to remarkable new talent. Impact DOCS helps set the standard for craft and creativity as well as power catalysts for global change. The goal of Impact DOCS is to help winners achieve the recognition they deserve for their dedication and work."
IMPACT DOCS is the newest member of the Global Film Awards Family – a family of film competitions that have been serving filmmakers for more than 14 years. IMPACT DOCS is a unique hybrid awards competition; not a traditional film festival.
Impact DOCS Awards is in its second year and is the newest member of the Global Film Awards (GFA) family of competitions who have been hosting competitions for 14 years.  As one of the original trend-setting digital online competitions, GFA set the standard for this exciting new breed of film competitions..  GFA's Accolade Competition was named by MovieMagazine "…as one of the top 25 festivals worth the entry fee". It is truly international in scope offering filmmakers from large powerhouses like Disney, The Weinstein Company, Discovery and Ridley Scott all the way to first time filmmakers and students, the opportunity to receive valuable feedback from an impartial judging panel comprised by highly qualified and award winning professionals in the industry.  Often the first stop on the festival circuit, GFA award winners have gone on to win Oscars like the short doc "The Lady in Number Six" and "Mr Hublot" as well as countless Emmys, Tellys and more. Information about the Impact DOCS Awards and a list of past and recent winners can be found at www.ImpactDocsAwards.com
***

   Congratulations ! you managed to evoke the man and bring the work to life, with delicacy, sensitivity and vigor. Remarkable!

GIANCARLO MEZETTI
CINEMA DESIGNER, FIRENZE, ITALY

   Complimenti per il bellissimo filmato.
Grazie per il vostro lavoro. Mi sono commosso al vivo ricordo dell'amico Pavel, artista, maestro, compagno di lavoro. Ci ha lasciato opere straordinarie. 

ARCHITETTO RENZO RAVAGNAN
DIRETTORE ISTITUTO VENETO PER I BENI CULTURALI, PADOVA, ITALY

   I really liked your movie. First of all, I did not know that Paul was so prolific; the small pieces looked gorgeous to me. I have never realized until now that he is, in fact, a direct successor of Brâncuși, without being an epigon or imitator; he populated the same visual universe, of the essentialized forms, but he did it in a special way, perhaps more earthy (remaining intensely seductive), although the subject was always his winged flight.
I thought it was excellent to treat the Canal Monument, an extremely delicate and potentially ambivalent theme, with a high risk of false notes. You avoided any ideological stridency, letting the man, the artist and the visual impact of the monument shine through, but also bringing the historical background into the frame – it seemed to me a directorial tour de force. The appearance of the tank column (what an unexpected movie gold mine!) Introduced a surreal element and the intuition of a hidden and indecipherable meaning – it was as if those death machines, ugly and clumsy (I think few shapes are more repulsive and more apt to embody the chaos of war than that of a tank) had come, attracted by a mysterious force, to worship at the foot of the winged sea, incongruously embodied on the slope of a "great achievement of the golden age" …

ADRIAN IONESCU
CONSULTANT at MORRISTON H.- CARDIFF UK

    ….thank you – you brought back to life not only a memorable character and an entire era …

GIORGIO DE SANTIS, CIS NOLA, NAPOLI

   Remarkable how funds were found for such a sophisticated, esoteric project, and with such a polished result – thank God that money can be found for something that is not strictly animated by the demons of commercial profit.

ANDREEA GORIHISTORY TEACHER, ROMA, ITALY

   About PAVEL BUCUR
He was an extremely pleasant, sociable, jovial, open, communicative, interesting, picturesque, creative guy, a very good man, always tastefully dressed (in the informal register), masculine but sensitive, and having a real business head, which and he watched them carefully but always decently and civilized; extremely active and hardworking, excelling in everything that involved craftsmanship, combinations of objects – a true "maker";

ADRIAN IONESCU
CONSULTANT at MORRISTON H.- CARDIFF UK

   … Mi complimento per il video su Pavel.
La documentazione illustra in modo esaustivo il grande lavoro compiuto da lui come artista, come uomo e
come ricercatore.Lo ricordo con amicizia e affetto. Abbiamo avuto modo di operare insieme e lui ci ha lasciato opere di notevole valore artistico.

ARCHITETTO RENZO RAVAGNAN
DIRETTORE ISTITUTO VENETO PER I BENI CULTURALI, PADOVA, iTALY
CINEMAX , Veranda Mall, 15 IULIE 2021
OANA GEORGESCU, PR specialist, TV producer
Good evening and welcome! And, especially, I'm glad we found each other at a special, soul event, which brought us together after all this time.
We are together due to a high-profile cultural project, of Fildas Art and Catena pentru artă, started 3 years ago. The launch of a feature documentary, which first traveled in the world of renowned international festivals dedicated to documentary films, has been awarded and has already witnessed success. Returning home, it was worth waiting a little for the gala opening this evening, which we all wanted. Darul aripilor, the film of Corina Voicu, is a project to which dozens of extraordinary people have contributed, from here and everywhere, many of them joining us today. It is a film dedicated to flight, the "absolute ideal of mankind", as the great artist Pavel Bucur said, who passed away 5 years ago, with the huge regret that "Înaripata", which has been watching for almost 4 decades, from a 48-meter height, on the bank of the Danube – Black Sea canal, was forgotten. He left us with the disappointment and helplessness of not managing to stop the tragedy by which the valuable work of art, one of the tallest monuments in the world and the tallest in the country, has been gone through for years.
We are glad to be together at this celebration of culture and art and we thank you all for being with us.
The first guest of the evening is associate professor, PhD supervisor at UNATC, scientific researcher at the Institute of Art History of the Romanian Academy, renowned historian and film critic, prose writer, essayist, screenwriter, president and member of the juries of major international film festivals. A significant representative of the academia and civil society in Romania. It is an honor for us to invite on the stage MRS. PROF. MANUELA CERNAT, PhD, distinguished ambassador of Romanian cultural values and traditions.
MANUELA CERNAT:
I am experiencing an overwhelming emotion, as I am after such a long time in an almost full cinema theatre, at the premiere of a film dedicated to one of our country's greatest artists, who was a friend of mine during my student years, a person whom I respected so much. This film is a tribute to the creativity of an artist who was part of a generation of giants, literally and figuratively: the sculptors Pavel Bucur and Florin Codre had the chance to start their careers in a moment of great cultural openness, which allowed them to spread their wings towards an unlimited flight of their art.
   I discovered in the film of Corina Voicu a tribute full of poetry, sensitivity and affectionate warmth, a sad one still, one which was on the brink, as it speaks to us about a great artist and about the genetic powerlessness of Romanians to preserve and defend their values and creations, to preserve and defend their monuments, churches, mansions, citadels, monasteries or memorial houses, which are destroyed in front of our eyes, in total indifference.
   The Gift of Wings is a wonderful project, born out of the collaboration of extraordinary women. I really can state that the women are those who saved Romania. After 1990, 70% of women started businesses, they worked faster and adapted better to the changing times. The executive producer is a successful entrepreneur, a true business woman, one of the very few people in Romania who managed to create an extraordinary business and who thought, following the American model, that she owes it to the community to start doing good deeds for it. It is a rare quality and I congratulate her for it!
   Well, Corina Voicu invites us through her film to go to Straja, to create a human chain and to remind the authorities that we have one of the most impressive monuments in Europe and in the world, which is on the brink of crumbling due to unconcern, powerlessness and indifference. The Gift of Wings film has so many qualities that I think it would have been liked by a great Romanian woman, forgotten today: Elena Văcărescu was one of the great intellectuals of our country, who defended and supported cinematography. From the grandstand of the Nations Society (UN today), where she was a permanent delegate, she presided over the cultural section, supporting cinema as an art, and especially documentary films. Following one of her initiatives, in in 1925 in Rome, a Research Institute for Cinematography was established and in 1936, in Paris, the famous CIDALC – International Committee for Diffusion of Artistic and Literary Works by the Cinematography – was created. The first recipient of CIDALC Award, set up by Elena Văcărescu and Nicolas Pillat, was Ion Cantacuzino, for a documentary about the Danube. Here are some pages of film history which carry us into the past, still connecting us today, when documentaries worldwide tend to be more enjoyed than fiction movies, as they bring about new, real universes and tell us about people who must not be forgotten.
   I'll get back to the film dedicated to Pavel Bucur, one we discover through the images brought in front of us by Corina Voicu, a film produced by Mrs. Anca Vlad, a creation spread around the globe… A great quality of the film is that it tells us a little bit about history too: it takes us back to the 80s, not with rage and arrows, but by looking objectively at a reality which today seems unbelievable. UTC funded a gigantic non-figurative work in a moment when everything cringed and froze in Romania, and censorship became insurmountable for artists: at Straja, on the bank of the Danube – Black Sea Canal, a work of art was erected. The artist saw it as a tribute to the thousands of people who worked and were martyred there. It was his deepest thought, not confessed then, it was a tribute to useless martyrdom, and his protest against the times when the simple word «canal» sent shivers down Romanians' spines.
The film brings an idea into normal times, when the magnificent body of the statue overlooking the canal which connects Romania to the world must be saved! This film is a cry for help, an appeal made to the civil society and to the authorities to save it, as a post-mortem tribute which will linger, like the monument at Straja. It is very difficult to speak about an artist whom those times did not appreciate as he would have deserved, and I congratulate the author for her sensitivity of coming close to her character and for her love rendered into pictures!
OANA GEORGESCU, PR specialist, TV producer
I will invite a very successful poet, writer and editorialist, who is also the founding director of Agențiadecarte.ro, DAN MIRCEA CIPARIU, awarded for numerous cultural projects and, to congratulate him again, PhD in Philology for only one day.
DAN MIRCEA CIPARIU:
The Greeks used the female figure in sculpture when they wanted to make imaginary representations (and a poetical image) of the idea of ascension and emancipation. Pavel Bucur did the same. Let us not forget that in 1976, he unveiled at Bistrița-Năsăud a statue representing Veronica Micle, and the idea of presenting flight started from a poetical image which is a multiplying one among the artist's works. In case of The Monument of Youth, Winged Angel or Winged, we see the representation of femininity, and this film is a feminine undertaking and because of these ladies, what is happening tonight might lead us to a story with a happy ending. Steps were taken for Winged by Pavel Bucur to be included in the list of National Culture Patrimony of Historic Monuments, but the winding road of the present is still so unreal that it could go beyond the imagination of a technocrat. I am sure that this film will cause clear delight upon viewing and that after it, we could find ourselves in a world that thinks in… poem lines and writes in… poems.
OANA GEORGESCU, PR specialist, TV producer
I will transpose into the voice and thoughts of the author of this film, before inviting her on the stage. She says like this: "It's a film about a friend I've never met, it is a film about the joy of flying. I would like to life so many years to be able to make films about other friends I've never met, but whom I would like to meet. This film was a joy, an exploration, a knowledge, a riot, a revelation, an inquiry, an adventure, a drama. It was fascination and incitement, like any mystery behind the creative act of an artist". – testified the author of the documentary "Darul aripilor".
CORINA VOICU, producer, screenplay, director of the movie:
Thank you, each of you who are attending the gala premiere of this documentary. In a certain moment of my life, you placed a stone to my foundation. I am delighted that, when finishing this construction, I received kind, gentle, prompt and enthusiastic help from huge personalities of the Romanian and European culture, willing to take part in making this film.
   I want to thank the family consisting of three wonderful artists, Sanda Bucur, sisters Ana and Tania Bucur, who maybe will not find in the film everything the father, husband, friend, the man, the artist Pavel Bucur stood for… I could not fit such a rich universe in just 60 minutes. But you shall discover what I have kept in my soul from what I found out from you during these three years, and also some pieces of the story of this masterpiece which is Winged.
   Today, it is very difficult to find an art film producer in Romania, and I need to thank Anca Vlad. For her, there is no such thing as "impossible". Everything is possible! She is overwhelmingly tenacious and, most of all, she is passionate, she loves art, which is not such a common thing, and such a love is a great burden. Confidence obliges you, makes you responsible and gives you wings to fly!.
Now, after Mrs. Manuela Cernat, after Mr. Cipariu, what can Corina Voicu tell you about Anca Vlad? I will tell you from my point of view. I think it's difficult to find an art film producer in Romania. I don't think you will contradict me, those who are part of the cinema world. Anca Vlad has what it takes to be an art producer, namely tenacity. For Anca Vlad there is no "No can do", "It's too late", "It's too early", "It's too far", "It's too white", "It's too black", "It's too colorful", "It's too colorless", "It's too odorless", "It's too much", "It's too little"… Everything is possible. And that's because, besides her tenacity, Anca Vlad has a passion, has a love of art, that is not common for anyone. And I believe this love is a heavy burden, because this love bounds you, this love makes you accountable. And, besides the fact that I have to thank her for giving me the opportunity to make this film, I can only allow her to contradict me or approve me, as we usually do. Why this love is so great and what urged her in this battle to produce a film, I would like to invite her to tell you…
ANCA VLAD, executive producer of the movie, founder of FILDAS ART FOUNDATION, Founder and President of CATENA COMPANY:
We have been waiting to launch this film for some time and the moment is finally here! We started this cinema project out of love for art! We needed such a documentary! When I found out that the artist Pavel Bucur passed away, I experienced a very difficult period. I was a great admirer of his work, his personality and the shapes he created, and I felt that he left us much too soon, without getting the chance to finalize the projects he was working on… His great suffering, that he would mention time and again, was «What is happening at Straja?» and «Why is the monument degrading?», «Why were the bas-reliefs stolen?», «Why won't people realize its value?»…"
As a form of recognition for the entire creation of Pavel Bucur for Romania, we thought of making this film. The talent and perseverance of Corina Voicu are extraordinary, so we started this journey three years ago. You will see in the documentary how the stories unfold, and you shall step in the footsteps of the artist, of his works and memories which he left behind in so many places: in Italy, at Concordia Sagittaria and Caorle, In Venice and Portogruaro, then in Bucharest, Bistrița-Năsăud, Constanța and Mogoșoaia. The Gift of Wings generated many stories and from story to story, following them and linking them, an exceptional film was created.